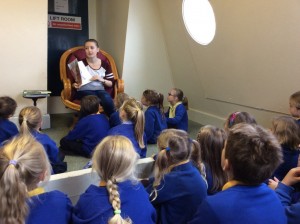 The children enjoyed their visits to the library this week. They were taken on a tour of the library which included going to 'staff only' areas. They also enjoyed listening to stories about monsters and making their own monster.
In literacy next week we will be continuing our work on monster stories.
In maths we will be continuing our work on addition by thinking about doubling numbers. Click here for some links to activities for doubling and Rainbow Maths number bond practise.
We will also be spending time next week learning the songs, words and dances for the Christmas Concert.
Thank you for your support.
The Year 1 team.