In our Literacy lessons this week we will be using the writing car to learn how to form the letters correctly. If you would like to use the writing car videos at home with your child, please click here. We will also be reading the book Dogger which is about a boy who loses his favourite toy. We would like to give children an opportunity to talk and write about their favourite toy. Please could children bring in a favourite toy on Wednesday which they can leave in school until Friday. (please nothing electronic, too precious or anything needed for bedtime!)
In maths this week we will be continuing to work on counting and ordering numbers. You might like to try these games with your child at home (please note, you will have to set the numbers that the children work within. We have mainly been working with numbers to 20 but some children are able to use higher numbers).
Judging by the number of certificates which we have already given out, the children are enjoying using Mathletics. Well done to those children who achieved their first bronze certificate this week. We look forward to giving out many more! If you would like to see your child's progress and achievement, you can sign up to receive weekly reports. Please click here to find out how to sign up.
You will soon be receiving a letter telling you how to access an educational website, if you wish, called Skoolbo with your child's log in and password. This website gives children access to literacy and numeracy activities. Please ensure that your child does the first couple of activities as independently as possible because the website gauges the child's level from these activities. If they have help then they may find the activities aren't at the correct level. The activities are based on fun racing games and children are rewarded within the game by collecting points to 'buy' objects for their avatar.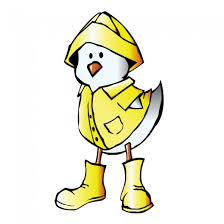 Please could we request that children bring a coat in to school every day, even if it is sunny first thing in the morning, this can change during the day and we will be using the outdoor learning areas in all weathers. Please could we also ask that children bring a pair of boots into school to use in the garden if they haven't already done so. It can get muddy on wetter days.
Thank you for your support
The Year 1 team