We have had a very exciting week this week with the hatching of 9 baby turkeys – the children have already enjoyed giving them cuddles. All the children have a 'Chick Diary' so that we can record everything about the chicks and how they are changing as they grow. This will be our literacy focus for next week.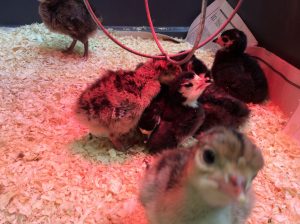 In numeracy next week we will be doing some work on the addition of 3 or more numbers. We will be encouraging children to look for number bonds or doubles to help them when working mentally. Children will be bringing their new Rainbow Targets home in the next couple of days. These will be based on addition and subtraction. Click here for links to activities which you can use to help you child practice their target at home.
Sunhat reminder
Please could all children bring a sunhat into school everyday (or have one which they keep in their tray). We do have a few spares in each class but there were so many children without hats today that we ran out of spares.
Thank you
The Year 1 team