Today the author David Lucas came to visit us as part of Book Week.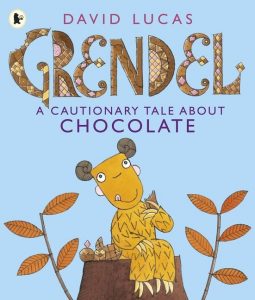 He read the story of 'Grendel – A Cautionary Tale about Chocolate' and then taught the children how to draw Grendel using simple shapes. The children thought about what they might wish for if they were given three wishes like Grendel in the story.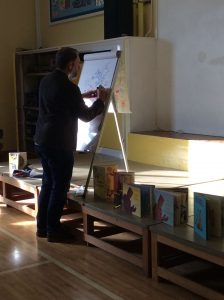 David then showed the children how they can create their own imaginative story characters using combinations of words e.g. an ice and fire dragon, a robot tiger or a class princess.
The children have brought their drawings and ideas home with them and David has challenged them to continue working on these. If they develop their characters further or use their ideas to write a story it would be great to share these in class.
Just a reminder that on Friday it is dressing up day and we will be holding our second hand book sale. Any book donations will be gratefully received tomorrow or Friday and books will be on sale for 50p each.