Dear Parents/carers
Maths
In maths we are going to go back to revisit work on finding a half and a quarter of shapes and quantities of objects. We will then move on to simple sharing problems e.g. If I have 12 sweets and share them between 3 friends, how many will they get each? Children will be able to use practical objects to work out the answers.
Lots of children are making good progress with their Rainbow Maths Targets. Please continue all the great practise that you have been doing at home.
Sports Day
Infant sports day has been rescheduled to the afternoon of Thursday 6th July. All of the arrangements will remain the same as previously stated.
Sponsored Swim
Please could sponsored swimming forms be returned to school before your child's swimming session. If you are able to help to count lengths then please let your class teacher know.
Mrs Bramley – Monday 26th June 9.00-10.30am
Mrs Boscher – Thursday 29th June 9.15-10.20am
Miss Horsepool – Tuesday 4th July 9.15am-10.30am (Please note that this is the week after most other classes)
Infant Disco
The PTA have organised an infant disco on Friday 14th July. If any parents are willing to help out at the disco, please could they email  merylsnedden@gmail.com or text  on 07781 414270.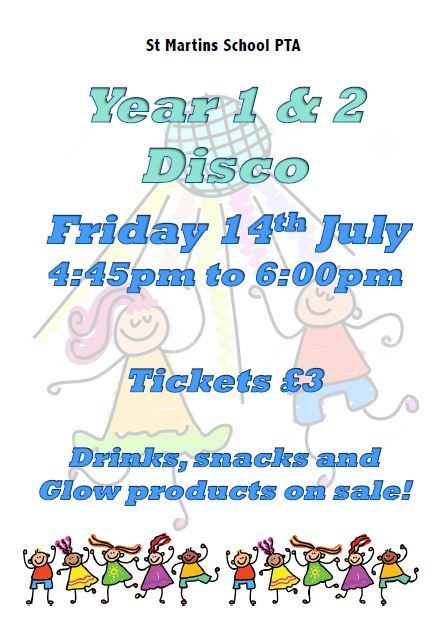 Transition
Over the next 3 weeks children will be spending a number of session in their new class groups with their new class teachers. We hope that this will help their transition to Year 2.
Many thanks
Year 1 team