Exciting things have started to happen today in the Discovery Zone. We have had some turkey eggs in an incubator for the last month and they have just started to hatch! There is one chick so far and some more eggs with cracks in so hopefully the children will get to see some eggs hatching over the next few days.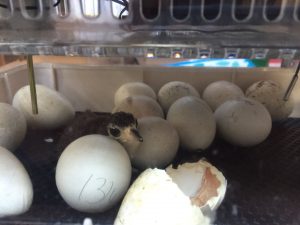 IMG_9477-wg2xnt
The caterpillars have also begun to get ready for their transformation into butterflies. They will soon be chrysalis'.
We are in for an exciting week learning about life cycles!