Dear parents/carers
Maths
We shall be continuing our work using money to add totals and find change.
Some children have found using coins a bit of a challenge this week, and so any additional work at home making amounts using coins would be very helpful.
A way to extend this could be to ask your child to find as many ways as they can to make an amount e.g. how many ways can you make 6p? 13p? 49p?
The TopMarks website has some fun games using money:
Literacy
Next week we shall carry on working on the text the Gruffalo. The children will be describing the Gruffalo and other characters from the story using good descriptive language e.g. terrifying, pointy purple prickles, claws as sharp as needles.
We will also be having a go at writing sentences with a focus on using connectives eg. but, so, then, because, until
This means that a short sentence can be extended to become longer e.g.
The snake slid away from the Gruffalo.
The snake slid away from the Gruffalo because he was scared that he would be eaten.
Readathon
Just one final reminder that if you still have a  Readathon sponsorship card and money at home then please could these be brought into school as soon as possible.
Red Nose Day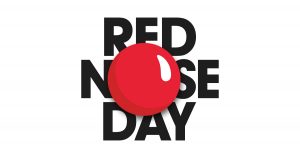 Red noses will be on sale in school next week priced £1 each. Our school council reps will be selling these in the classrooms during the day. Please note that we only have enough noses for 1 per pupil.
To raise money for Red Nose Day we are having a 'wear something red day' on Friday 24th March. Children are invited to come along dressed in red (or wearing something that is red) for a donation of 50p.
Many thanks
Year 1 team