This week we have had a focus on story telling – your children may have come home telling you new stories that they have made up. If they haven't, see if they can tell you one!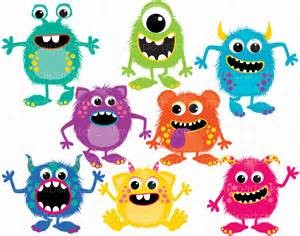 Next week we will be introducing our new topic – Monsters. In Literacy the children will be thinking of words which we can use to describe a monster. The Discovery Zone will be full of new monster challenges and children will begin working on a new Discovery Zone passport.
In maths next week we will be doing some more work on addition and subtraction.
We are testing the Rainbow Targets frequently and your child will bring their test sheets home. This is for you to keep at home, just so you can see how your child is getting on with their target. If you would like to work on the targets at home, click here for a link to activities.
Library Visits
We will be visiting the Guilles Allez Library in town to give the children an introduction to the library. They will have a tour followed by a story session based on Monsters. The children will then do a craft activity linked to one of the stories they listened to.
The classes will be going on the following days:
Monday 14th November – 9 – 11am – Mrs Boscher and Miss Horsepool's Classes
Tuesday 15th November – 9 – 11am – Mrs Bramley's Class
If anyone is able to help out on the trip, please could you let your child's teacher know.
Thank you
The Year 1 Team